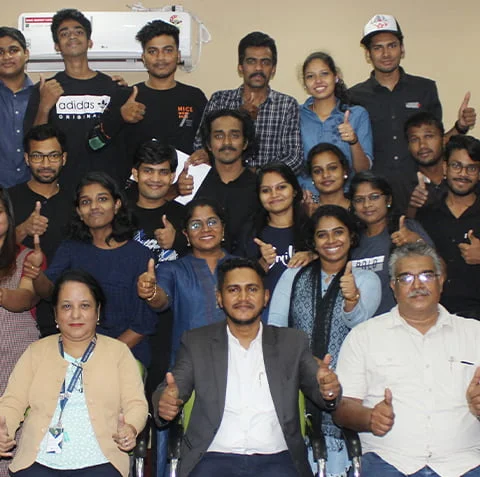 Bridging Language Barriers with Best Spoken English Classes in Kerala
In a rapidly evolving world, the ability to communicate effectively in English has never been more crucial. Whether you're a student, a working professional, or an aspiring entrepreneur, fluency in English can significantly enhance your prospects. At Britfort Academy, we understand the importance of spoken English in your life and offer top-tier Spoken English classes in India, with a presence in key locations such as Kerala, Kochi, Calicut, Bangalore, and Vijayawada. In this blog, we'll explore the transformative journey you can embark on with our Spoken English classes at Britfort Academy.
Kerala, known for its scenic beauty and cultural diversity, is also home to some of the most ambitious individuals eager to grasp the English language. Britfort Academy recognizes this need and provides exceptional Spoken English classes in Kerala. Whether you reside in the heart of Trivandrum or the vibrant streets of Kochi, our comprehensive language training is within your reach.
Our instructors at Britfort Academy are not just educators; they are language enthusiasts who are committed to shaping your linguistic skills. Through interactive sessions, practical exercises, and real-life scenarios, our classes create a dynamic learning environment. We equip you with the tools to communicate confidently, both in casual conversations and professional settings.
Elevate Your Language Skills with Spoken English Classes Online
In an increasingly digital world, Britfort Academy has adapted to offer Spoken English classes online. We understand that convenience is key, and our online courses are designed to provide the same quality education as our in-person classes. Whether you reside in Kerala or any other part of India, you can access our renowned Spoken English classes from the comfort of your home.
Our online classes are structured to cater to your specific needs. We offer flexible schedules, allowing you to learn at your own pace. Our expert instructors use the latest technology to ensure an interactive and engaging learning experience, fostering effective communication skills that will make you stand out.
Experience the Best Spoken English Classes in Kochi, Calicut, and Thrissur
Kochi, Calicut, and Thrissur, three gems of the South Indian landscape, are not only known for their scenic beauty and historical significance but also for their rich cultural diversity. Nestled amidst this cultural tapestry, Britfort Academy takes pride in contributing to these cities by providing Spoken English classes that are tailored to meet the unique linguistic needs and challenges of the local populace.
Our journey begins with a profound understanding of the linguistic landscape of Kochi, Calicut, and Thrissur. We acknowledge that language is more than just words; it is a bridge that connects individuals and communities. Recognizing this, Britfort Academy has carefully curated its Spoken English classes to be an immersive experience rather than just a language course.
Immersion into the Art of English Expression
At Britfort Academy, our Spoken English classes in Kochi, Calicut, and Thrissur transcend the traditional classroom setting. We believe that to truly master a language, one must immerse themselves in it, much like a painter delving into the vibrant colors on a canvas.
Our courses are designed to cover a wide array of aspects that contribute to effective communication. Here's what you can expect when you join our classes:
1. Grammar: The backbone of any language is its grammar. We place a strong emphasis on teaching the fundamentals of English grammar, ensuring that our students have a solid foundation upon which to build their language skills. Whether you are a beginner or someone looking to refine their grammar, our classes cater to all levels.
2. Vocabulary: A rich vocabulary is a key element of fluent communication. Our classes help students expand their English vocabulary, enabling them to articulate their thoughts and ideas with precision.
3. Pronunciation: Proper pronunciation is often a challenge for non-native English speakers. Our experienced instructors focus on refining your pronunciation, helping you speak English with clarity and confidence.
4. Communication Etiquette: Effective communication goes beyond words and grammar. It also involves understanding the cultural nuances and etiquette that shape conversations. Our courses provide insights into the social aspects of English communication, ensuring that you not only speak fluently but also appropriately in various contexts.
Break Boundaries with Online Spoken English Classes in Kerala
Britfort Academy's online Spoken English classes are not limited by geography. Whether you're in the urban sprawl of Bangalore or the historic charm of Vijayawada, our courses are accessible to all. The power to communicate in English is no longer confined by borders; it transcends boundaries with Britfort Academy.
Our online Spoken English classes in Kerala are designed to meet the needs of individuals who seek the flexibility of location. You can join our classes from anywhere in India, from Kerala to Karnataka, Andhra Pradesh, and beyond. Our diverse student community is a testament to the effectiveness and popularity of our online courses.
At Britfort Academy, we have been the torchbearers of language education for years. We take immense pride in offering Spoken English classes that empower individuals with the ability to communicate effectively. Whether you choose to attend our in-person classes in Kerala, Kochi, and Calicut or opt for the convenience of online learning, Britfort Academy remains your most trusted partner in your English language journey.
Our commitment to providing quality language training, both online and offline, extends across India, with our presence in locations like Bangalore and Vijayawada. Our courses are designed to not only enhance your spoken English skills but also boost your confidence and unlock countless opportunities in your personal and professional life.
Join Britfort Academy today, and let's embark on this transformative journey together. Master the art of English fluency and broaden your horizons like never before. Choose Britfort Academy, your path to success in spoken English!